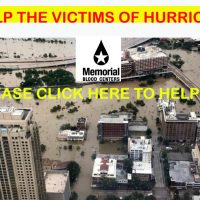 Help Memorial Blood Centers send blood products to areas impacted by Hurricane Harvey.
There is an urgent need for O negative and O positive blood types. We are asking the community to donate blood today, or to schedule an appointment this week, to help ensure blood is available for patients in need in our communities and in communities affected by this natural disaster.
Please donate blood if you are in good health and:
Free of antibiotics for 24 hours, unless taken daily for skin condition
Symptom-free for at least 3 days following a cold or flu
17 years or older—16 with written parental consent(PDF)
To schedule a blood donation at one of our donor centers, or an upcoming blood drive, visit us online at MBC.ORG or call 1-888-GIVE-BLD (1-888-448-3253). Walk-ins are welcome. Memorial Blood Centers is offering all presenting donors between now and September 5 the opportunity to win tickets to the Renaissance Festival or a Vikings vs. Packers game.