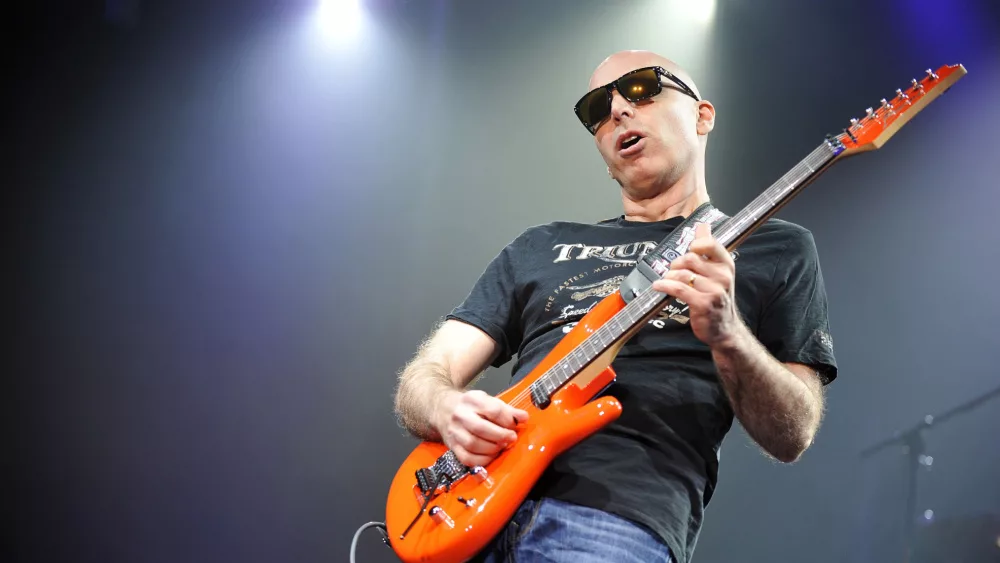 Joe Satriani and Steve Vai are teaming up for the "Satch/Vai" Spring 2024 U.S. co-headlining tour, marking the first time the two guitar shredders have hit the road together outside of their iconic G3 project with Eric Johnson.  The 2024 trek kicks off March 22nd in Orlando and run through May 8th in Salt Lake City, with additional shows still to be announced.
Satriani said via a press release: "The Satch/Vai Tour is happening! I'm so looking forward to sharing the stage with Steve again. Every time we play together it takes me back to when we were teenagers, eating and breathing music every second of the day, pushing, challenging and helping each other to be the best we could be. I guess we've never stopped!"
Vai shared: "Touring with Joe is always a pleasure and an honor. He is my favorite guitarist to jam with, and now we have another opportunity to take it to the stage. I feel as though we are both at the top of our game and that the show will be a powerful celebration of the coolest instrument in the world, the electric guitar!"
Tickets go on sale via Ticketmaster using the code SVx24. A Live Nation ticket pre-sale for select dates will follow on Tuesday (November 14th) at 10 a.m. local time using the code BACKSTAGE.
Editorial credit: yakub88 / Shutterstock.com