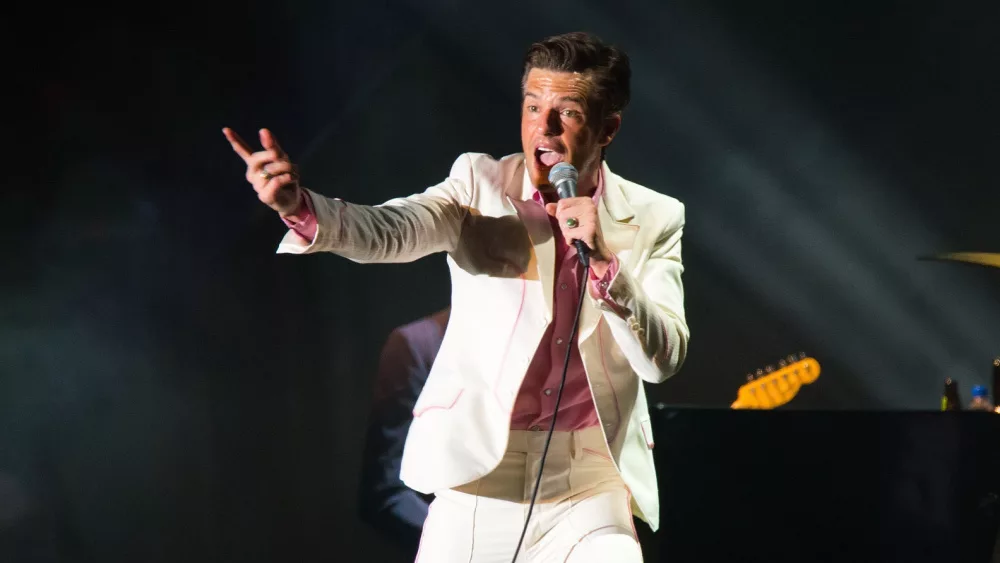 The Killers have announced a new best-of compilation album, Rebel Diamonds, set for release on December 8th. In a promo clip for the new compilation, the band says: "See it's been said that what's remembered lives, and we've racked up stadiums full of memories the past 20 years, enough to fill lifetimes. Twenty songs for 20 years – Rebel Diamonds."  Check out the promo for Rebel Diamonds – here.
Rebel Diamonds will pull together a total of 20 tracks across all the studio albums in The Killers' discography, and includes the brand new song called "Spirit".  Rebel Diamonds will also feature some deeper cuts from the band's catalog, including "Be Still" and "Dying Breed."
Pre-order Rebel Diamonds – here.
Editorial credit: Christian Bertrand / Shutterstock.com