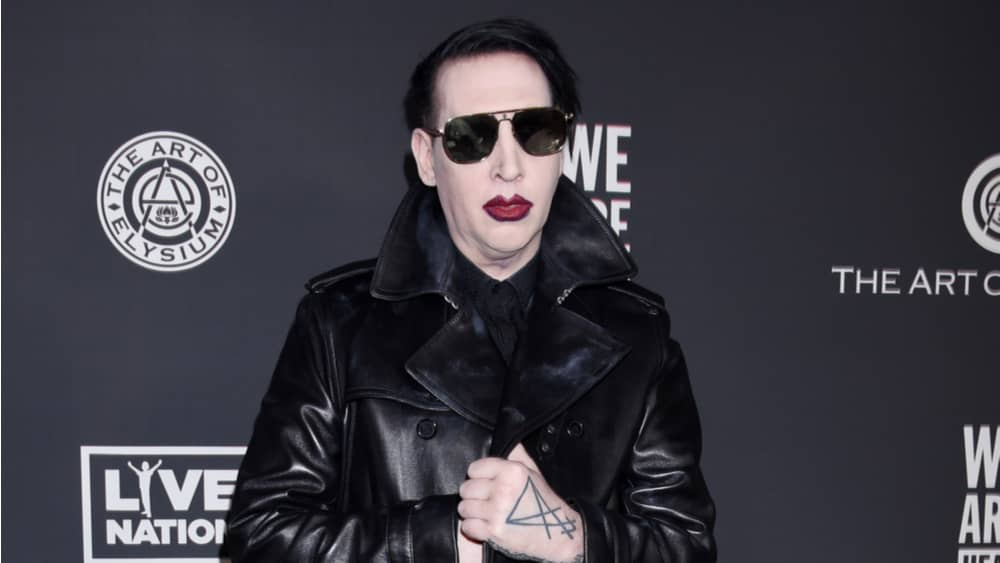 Marilyn Manson was invited once again to appear with Ye — formerly known as Kanye West — at his Sunday Service held over the weekend. The event, which was also attended by Justin Bieber and Roddy Ricch, saw choir members wearing white outfits while singing gospel numbers.
Ye is facing backlash for bringing out the 52-year-old Manson, who has been accused of rape and "further degrading acts" of exploitation and abuse by multiple women, including his former partner Evan Rachel Wood. Manson denied all of the allegations, calling them "horrible distortions of reality". Last month, a judge allowed the lawsuit filed by Game of Thrones actor Esmé Bianco to proceed, which accused Manson of sexual, physical, and psychological abuse.
Ye has invited Manson to appear with him at other events; back in August, the rapper brought out Manson at a listening party for his album Donda that took place in Chicago. Manson and Ye were accompanied on the set-up porch by a masked figure many people online thought to be the rapper DaBaby. The trio stood on the porch alongside Ye as the first song of the event played.
The criticism continued to grow against Ye for allowing Manson to appear on stage with him.  Manson was dropped from his record label earlier this year, and his booking agent CAA announcing that it had severed ties with him as well.
Editorial credit: Ga Fullner / Shutterstock.com